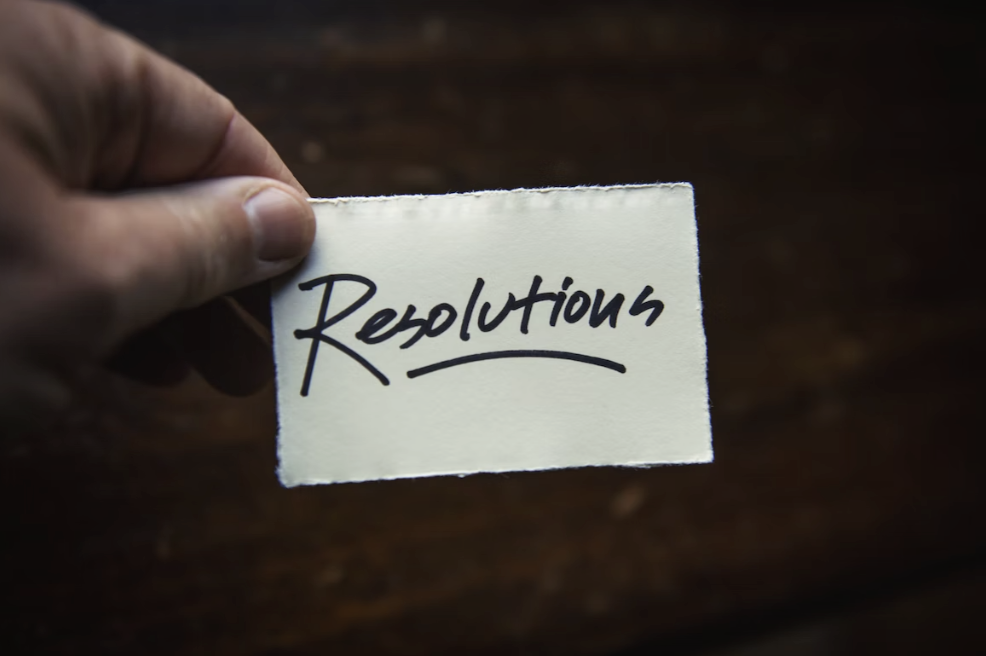 The Best New Year's Resolution To Add To Your 2023 List
How are you kicking off 2023? We're not talking about the initial celebration with the famous ball drop. This is all about your New Year's Resolution!
Sure, a lot of people break these (we're only human). But what if you set a resolution you wanted to keep? With the ups and downs of the last few years, 2023 has a plethora of opportunities in store!
First things first: let's make that resolution.
How To Make A New Year's Resolution
Ever think about where New Year's resolutions originated? 4,000 years ago Babylonians made promises to their gods at the beginning of the year, which was mid-March on the modern calendar. When the Roman Empire made January 1st the beginning of the year, the tradition stuck: people made sacrifices and promises to Janus, the god that looked into the future. They probably broke their promises as fast as we do our resolutions… Again – we're only human!
Keep Your Resolution Broad
Is there any hope for keeping your resolutions? The best way to build consistency is keeping your promise broad and simple. Instead of "I'll go to the gym every week" when you've been off the schedule for months, try "I'll go to the gym more this year" or "I'll go to the gym at least once a month." Using New Year's resolutions to help you means setting realistic goals. 2023 is the year to take one step towards your ideal self, not twenty.
Remember To Stay Positive & Be Kind to Yourself
We all want to improve ourselves in the new year, but with any growth comes setbacks and difficulties. Afterall, shift happens outside of our comfort zone. When the struggle starts, always stay positive and be kind to yourself. If you've resolved to save more money and your friends want to go out, remember what you're saving money for rather than dwelling on missing out. Or, if your budget has been spotless, go out and keep the spending small.
You will face dilemmas and failures throughout the year, but never stop giving yourself a second chance, especially if "learning a new skill" was on the list. Everyone has to start somewhere!
Learn A New Skill: Sign Up For Winter Axe Throwing League
That new skill on your resolution could be axe throwing! Beginner or veteran, we know a winter axe throwing league will hone your skills, and ours starts in January! Our league starts with a few practice throws, and in a community of axe throwers you'll nailing the bullseye in no time.
Sign up for one of our two leagues at our New Albany location. Our Monday Beer League has a laid back feel with a traditional one-on-one league style, while our Wednesday Rotating Game League plays a variety of skill games throughout the season. All league members get 20% off Sunday-Thursday reservations during the season, and winners get a trophy, some Dueling Axes merch and a free 6 person throwing session. When you're meeting other axe throwers and improving your own skills, keeping a New Year's resolution becomes a whole lot easier!
What To Expect At Your First League Night
On your first league night, there will be plenty of other competitors and a few referees willing to show you the ropes. Before your first match, you'll get five practice throws to brush up before the scored matches start. Once the night of play officially starts, you'll play matches of 10 throws with any other player you choose. No need to challenge last season's champion right away.
Start Practicing Your New Year's Resolution Now
Until then, a few practice sessions might help you get warmed up for the league. Reserve a lane for you and a few of your friends to celebrate the start of the new year! Maybe a few of them will join the league with you! If not, you'll be making new friends and keeping your resolutions intact all season long. Happy Throwing!