Axe Throwing: The Ultimate Family Bonding Experience
People are always looking for new, fun activities to do with family. You may be tired of doing the traditional activities like bowling or skating, but I bet you didn't suspect that your new favorite family activity would include axes. Axe throwing is a way to spend time with your family without getting bored of the same-old same-old. We know giving your kids axes may sound like a catastrophe waiting to happen – but trust the process.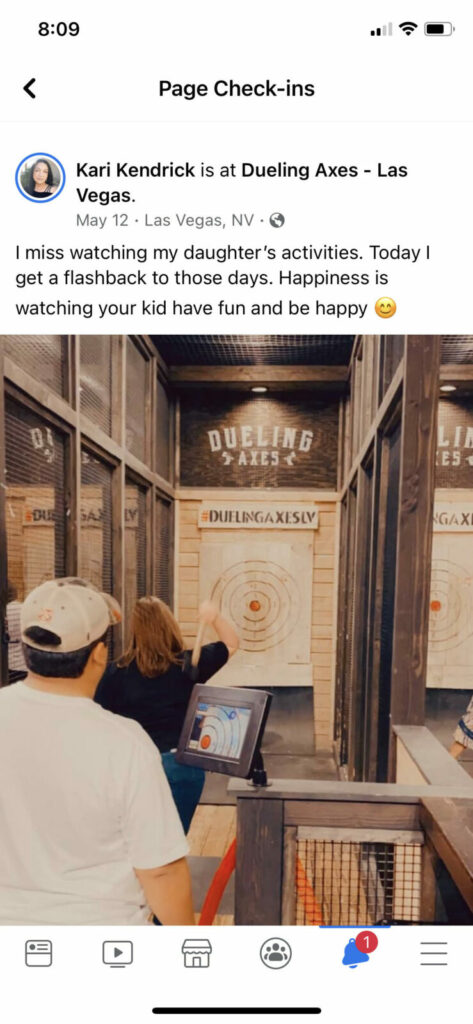 Read on to learn why axe throwing is not only kid friendly, but the ideal family bonding experience everyone will love.  
Is It Safe?
100% yes! Axe throwing is completely safe! When done correctly, you won't have to worry about anyone getting hurt or axes ending up places where they don't belong. Our lounges are staffed with employees who are certified to teach you a few tips, as well as ensure safety is prioritized at every turn. Check out our How to Throw an Axe video to see how it's done.
There's Nothing Wrong With A Little Healthy Competition
Like any other sport, axe throwing can get a little competitive! Make things interesting and pair the kids against the parents or make bets on who the strongest thrower in the pack is. This is a great way to get everyone away from their phones, gaming consoles, etc. and partake in some healthy competition between siblings and parents alike!
Blow Off Some Steam
Maybe you had a long week at work or the kids have been down each other's throats for days on end. Getting out of our heads and into our bodies is one of the best ways to blow off steam – for both you and the rest of the family. This teaches everyone healthy ways to blow off steam and get those endorphins going! This way, everyone can exert their energy into throwing the axe as hard as they can (at the target of course) and blow off some steam.
Easy Exercise
Another reason why trying axe throwing is a must for family bonding is because of the health benefits. We all knew axe throwing was fun, but did you know that it's also exercise? The repeated action of throwing a pound and a half axe multiple feet away is bound to build muscle. It builds up your core strength, your shoulders and your lats. So not only can you have fun with your kids, you can also help them stay active and fit with this activity!
Make Memories With The Family At Dueling Axes
If you're looking to try axe throwing with your family for the first time then Dueling Axes is just the place for you! You can have fun, bring your own food and drinks, and have the axe throwing experience of a lifetime when you come visit us! Make a reservation today to skip the wait!