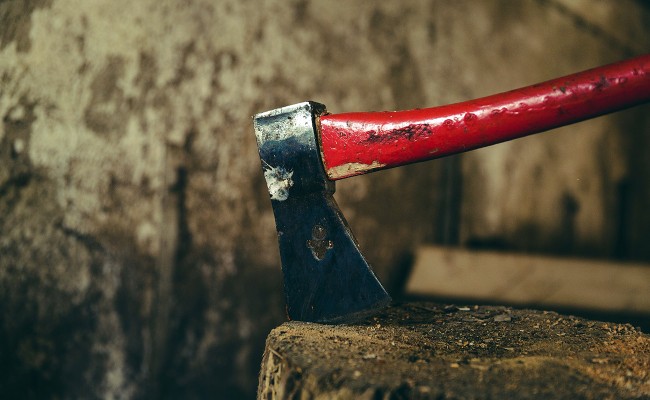 Curbside Pickup & Beer Delivery From Columbus' Best Breweries
The craft beer scene in Columbus is thriving. With so many breweries across the city, there's truly a brew for everyone – and no shortage of new drafts for the adventurous drinker. Many local breweries have adapted to COVID-19 closures to provide delivery or curbside pickup, so you can get your fix while keeping your distance.
Here, we'll take you on a tour of four of our favorite taprooms and breweries across Columbus, and let you know how you can get your hands on their cans!
Wolf's Ridge Brewing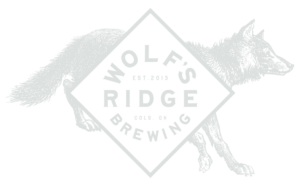 Located in the heart of downtown Columbus, Wolf's Ridge Brewing has been serving up craft beers and a full food menu since it opened in 2013. The kitchen offers upscale takes on American classics, such as coq au vin and tomahawk pork chops for dinner, or toad in the hole and chilaquiles for weekend brunch. The taproom features 20 of their beers on draft, including staples like the Clear Sky cream ale and the Dire Wolf imperial stout. Have a taste for something a little more luxe? Try something from the Brewmaster's Cellar Reserve bottle list, which features brews aged in marsala wine barrels or with infusions of rose hips and coriander. Wolf's Ridge has delivery available for food, beer, AND to-go cocktails, or you can visit for curbside pickup.
You can give them a call at (614) 429-3936 or can find them on Instagram @WolfsRidgeBrewing and @WolfsRidgeBeer!
View Wolf's Ridge Beer Menu
Seventh Son
Seventh Son has consistently been one of Columbus' favorite breweries since it opened in April, 2013. Their brewery and tap room, located in Italian Village, has brewed over 200 different beers while staying true to their brand with their flagship offerings, such as Seventh Son, an American strong ale, and Scientist, an IPA that gets brewed with 1 different ingredient in each batch to experiment and delight with new flavor. The taproom features two separate bar spaces – one downstairs, with a large outdoor patio and rotating daily food trucks, and one upstairs. They're offering free delivery Monday-Friday across the city, or you can swing by for pickup! Keep an eye on their Instagram, @seventh_son_brewing, to see which free gift you'll get if you place a delivery order.
You can place orders online, or give them a call at (614) 421-2337 to see what's available for pickup.
View Seventh Son's Beer Menu
Platform Beer Co.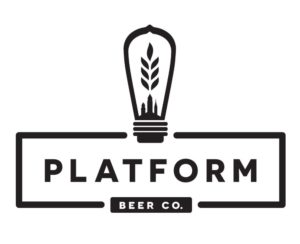 While the brewery originally opened its doors in 2014 in Cleveland, Platform Beer Co. quickly took its place as a Columbus favorite when its downtown taproom opened in 2016. Known for their wide range of experimental, playful flavor combinations as well as updated takes on the classics, Platform truly has something for everyone on offer in their taproom. Speed Merchant, their white IPA, has a refreshing, fruity finish and pale color, while the New Cleveland Palesner delivers a classic, crisp pilsner with subtle hops of a pale ale. Want to take a walk on the wild side? Give Fostered Bananas a try – this beer balances sweet banana flavor with the sour notes of a Berliner Weisse to create a drink unlike any other. Platform is offering delivery, as well as a limited-time rebate offer, and they're also open for pick up at their taproom. Their offerings are listed on their website, and they can also be reached at (614) 826-2285.
Follow them on Facebook, @PlatformBeerCBUS, to join their virtual yoga sessions, streamed straight from the brewery to your living room every Wednesday night!
View Platform's Beer Menu
Land Grant Brewing Company Land Grant has been a fixture in Franklinton since 2014, when they brewed their first batch and opened the doors to their taproom and brewery. They've grown a lot since their humble beginnings; the taproom also has a large outdoor beer garden with a stage and plenty of space for events and activities. Land Grant has several beers that are brewed year-round such as Greenskeeper, a session IPA packed with citrus flavor but with a low alcohol content, making it the perfect patio sipper. They also have seasonal offerings in both cans and on draft in the taproom, such as Blackberry Jamble, a cream ale kissed with the sweetness of blackberry on its finish. They're offering delivery all the way to Springfield and Dayton, and have limited hours for pickup at the taproom.
Secure your cans by ordering ahead of time online, or by giving them a call at (614) 427-3946 and arranging for drive-through pickup.
View Land Grant's Beer Menu
Support The Amazing Local Breweries Throughout Columbus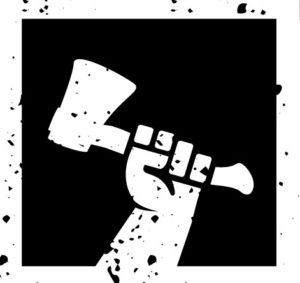 In these uncertain times, it's even more important to support your favorite local businesses. Dueling Axes is proud to call Columbus home, and we encourage everyone to spread the love with direct purchases or even gift cards to use in the future. Don't forget, we're BYOB, so when we're back in business, we'd love to see you bring your favorite beers to our space while you and your people chuck some axes!
What To Expect At Dueling Axes